We operate Ireland's newest and most modern fleet of purpose built horseboxes.
From 2 stall to 11 stall trucks our fleet comprises of a truck suitable for all requirements.
Our trucks are temperature controlled, have CCTV monitored horse areas, travel on front and rear air suspension and are built to our specifications to ensure comfort and the best of safety for our equine passengers.
Our trucks have the capability of carrying additional passengers in the comfort of our purpose built grooms area.
Our trucks are completely cleaned and disinfected after every journey and are always noted for being pristine.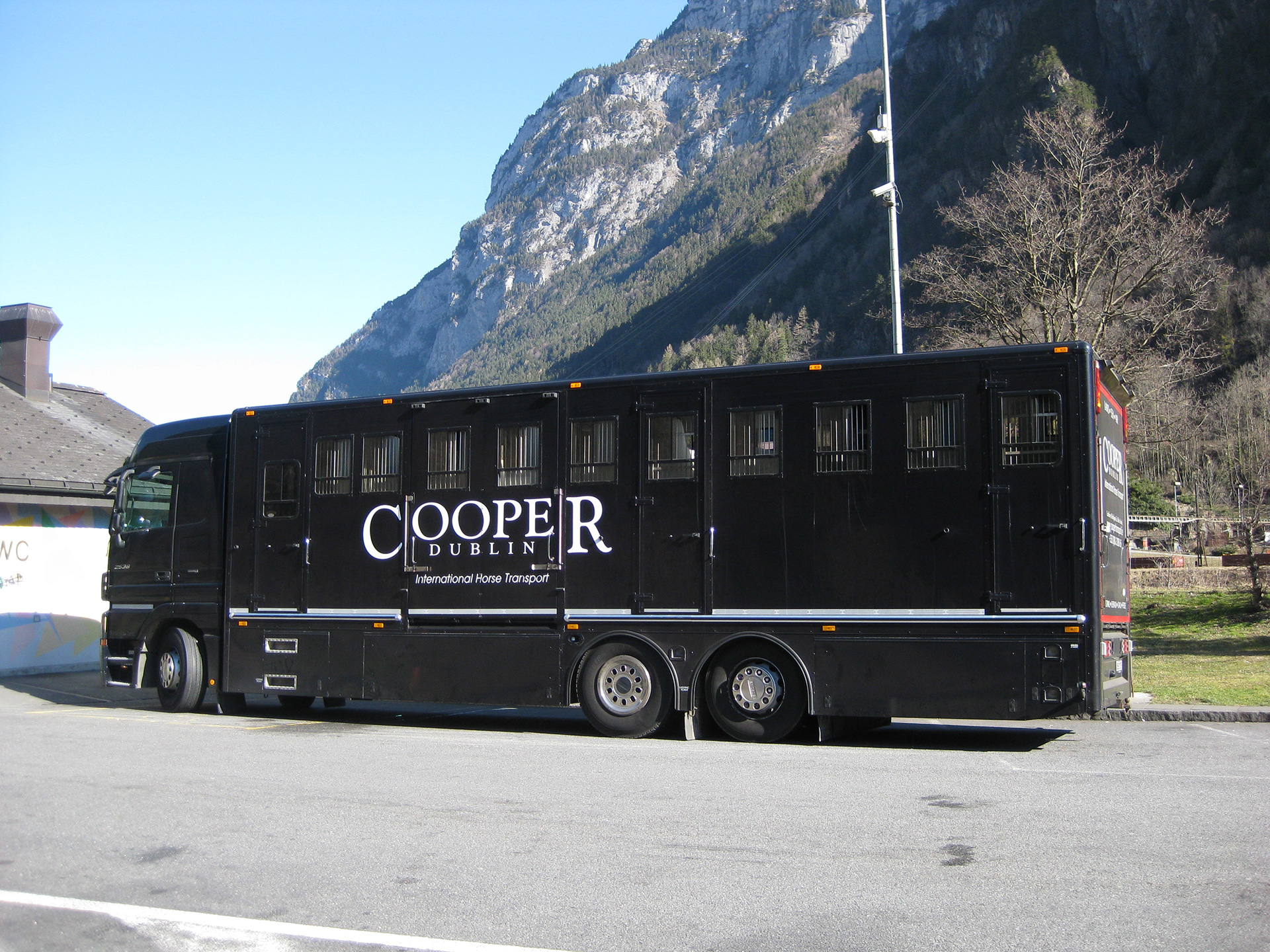 Lets start a new project!
Lorem ipsum dolor sit amet, consectetur adipiscing elit. Fusce aliquam imperdiet sem eget venenatis. Cras vitae sem non tellus faucibus ullamcorper